Reliable and Power Saving Design for Smart Automatic Gate Machines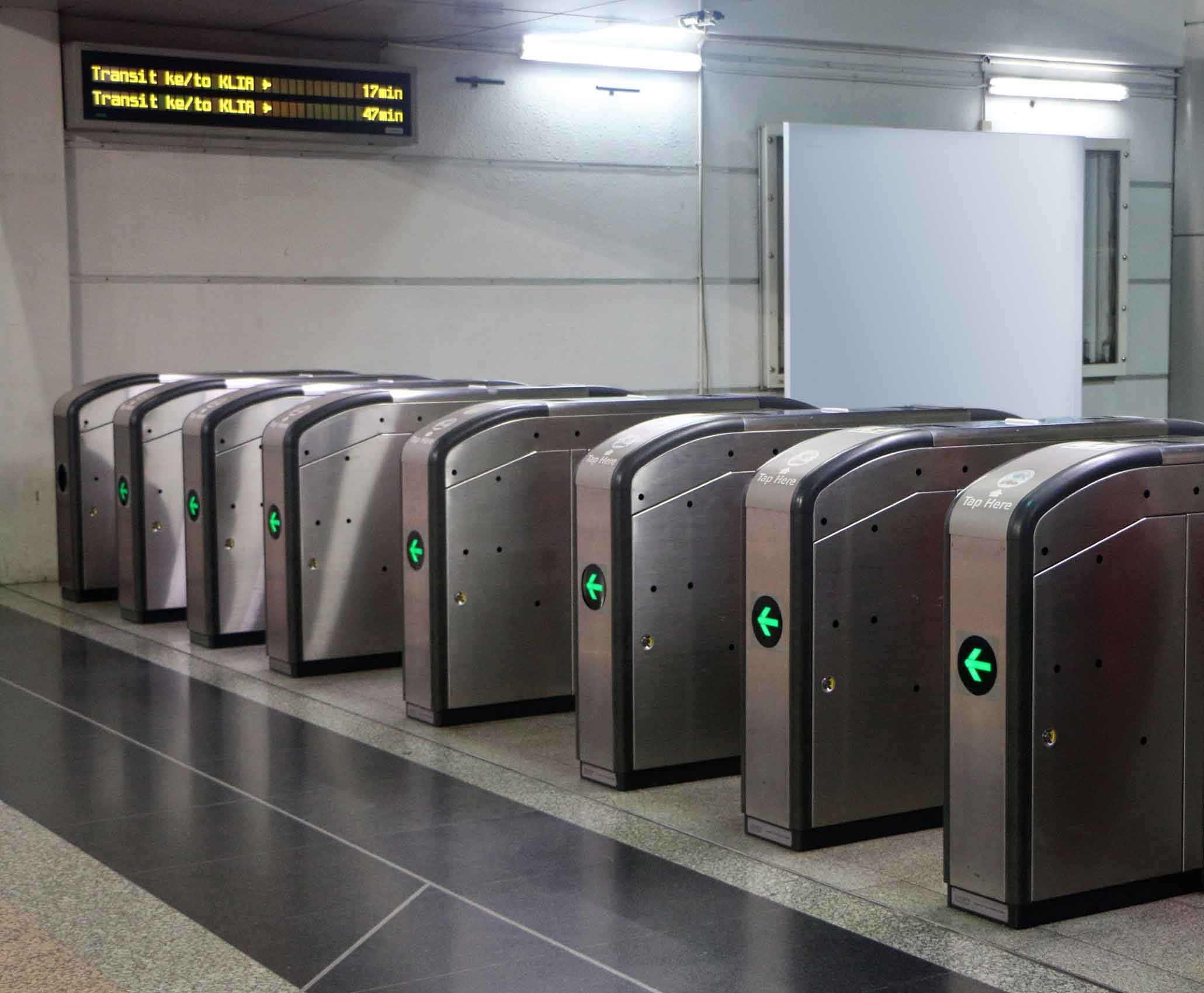 Smart automatic gate machines are commonly used in subway stations, residential areas, factories and in many other fields. There are two main types of electric gate openers – hydraulic or electromechanical and they can be designed for both swinging and sliding gates. Gate machines help improve security and passenger flow efficiency as well as reducing the need for human surveillance.
Challenge
An underground transit systems customer in Europe was looking to upgrade their outdated gate machines. For safety, the gate machines needed to be ultra stable and able to work outdoors in wide temperature ranges. They needed to be easy to install and control through a user-friendly graphical user interface from the main control center. Another challenge was maintenance, in order to shorten regular maintenance schedules, the customer hoped the control interface could perform self-inspections and be configured wirelessly. For cost saving, the customer wished to have a solution that could easily manage several gates at a time.
Solution
Advantech, a global leader in embedded computing offered the RSB-4220 Single Board Computer (SBC) that uses a TI Sitar AM335x CPU. Its Cortex A8 level of performance can control five gates of equipment with its powerful computing performance. A QT software package was offered for GUI development, and the PCIe slots were reserved for a WiFi module solution provided by Advantech.
Efficient and Stable Solution for Contrcut the Smart Entrance Gate
Advantech is committed to providing reliable solutions tothe market. RSB-4220 provides 5 x standard UART and 1 x RS485 interface to control peripheral equipment. The RSB-4220 application controls five gates at a time and that reduces the cost of controlling individual equipment. With wide temperature and wide voltage design, isolation for GPIO, and ESD protection for UART, RSB-4220 can adapt to a variety of applications in harsh environments.
Power and Cost Saving
The RISC RSB-4220 platform is a low power consumption SBC. When RSB-4220 is operating under full load conditions, the overall power consumption is only 3.4 watt. The ARM architecture is more cost competitive, uses a fanless design, and comes with free OS support.
Top five key features of RSB-4220
1. TI Sitara Cortex A8 AM3352 CPU
2. Rich I/O, include 5 x UART, 4 x GPI, 4 x GPO, 1 x USB
3. Wide temperature -40-85 °C range and wide voltage inputs 12 / 19 / 24V.
4. Low consumption, total consumption is 3.4 watt based at full loading
5. 2 x GLAN and Mini-PCIe slot for Wireless connectivity