Intelligent and Rugged Solution for Gantry Cranes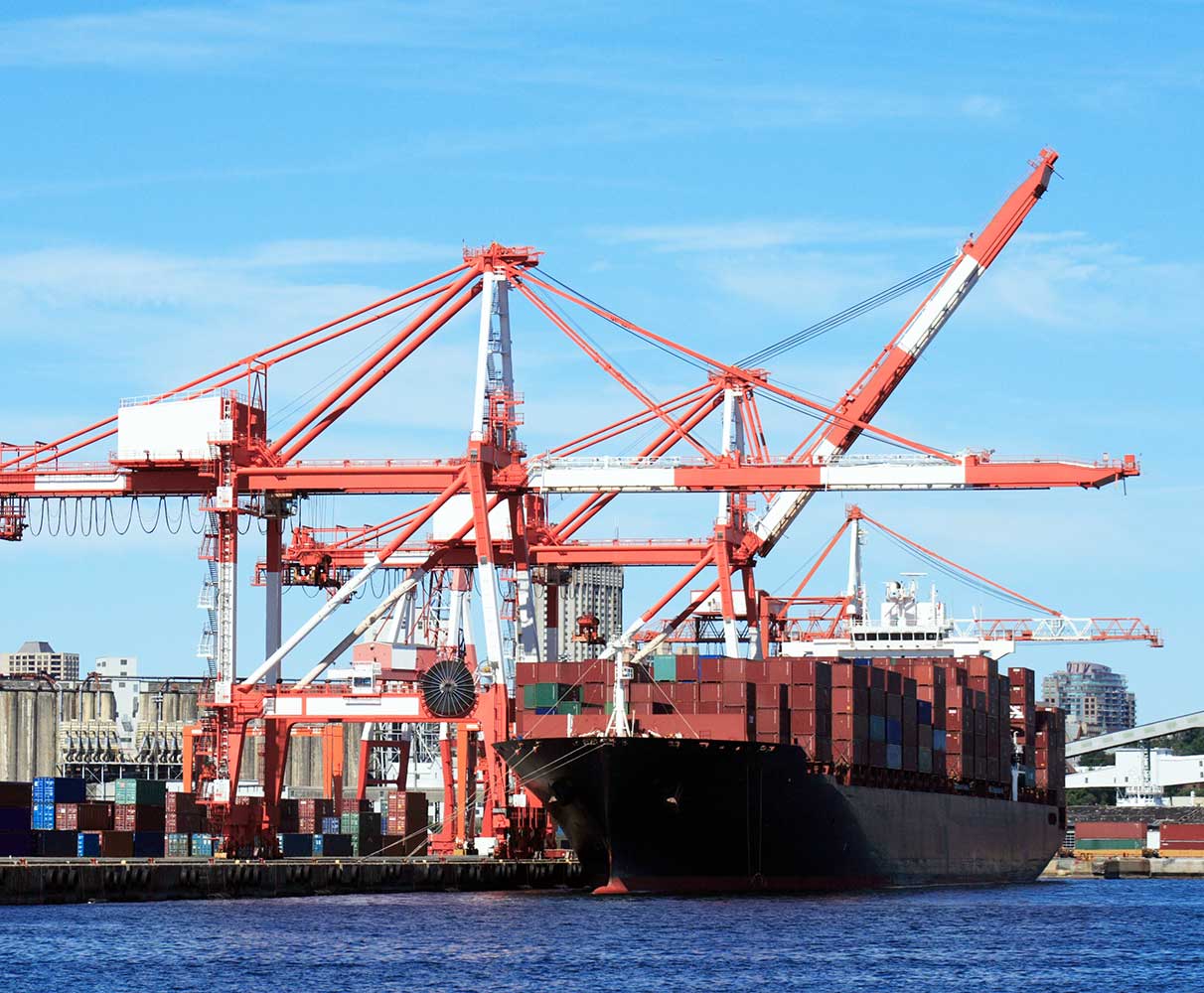 Due to the rapid development of China's economy, many applications have been developed for road and sea transportation. The majority of business commerce comes from ocean shipping, so major ports in China have been initiating projects to upgrade their equipment and one of Advantech's customers, famous for gantry crane manufacturing in China, was looking for a faster more reliable solution.
Challenge
The use of gantry crane systems for transporting heavy payloads is a common sight in ports and construction sites. However, moving bulky payloads by crane is not a straightforward task, especially when the swing angle, rotation and transfer speed need to be correctly calculated. In the past, gantry cranes were completely controlled by humans. The operator controlled the crane manually and visually, both inside and outside the cab, so it was easy to miss-control loads and accidents were frequent due to mis-communication or simply through inexperience. The other challenge was that because gantry cranes are usually placed in ports or are close to the sea, they needed to be able to operate in rugged and salt corrosive environments.
Solutions
To meet these demands, Advantech introduced a series of solutions that use the ruggedized RTX v2.0 form-factor. For this customer, Advantech provided the high performance ROM-3420 ultra-low-power RISC COM module, and WISE-1520 wireless sensor node powered by a TI Cortex M4 processor for the I/O controller and manager.
Rugged Form-factor and Wide Temperature Operation with Wireless Sensor Integration
ROM-3420 was setup in the gantry crane cab with a touch LVDS panel, camera input, wireless/GPS, GPIO, and UART connectivity to control andmanage all the lifting work. All of the containers on the trucks had a WISE-1520 low power Wi-Fi IoT node installed. With the Wi-Fi sensor, WISE-1520 can easily track all containers and deliver information to the control center wirelessly. With the integrated gantry crane solution, the customer was able to improve the shipping throughput performance, save on human resources and bring about a more efficient and profitable operation for the owners.
Rich Software API for Remote Management and Data Analysis
The containers, trucks and control center were able to connect to the cloud service with the assistance of Advantech's WISE-PaaS solution. With WISE-PaaS cloud service, customers can easily managethe system via a browser and transmit data back to the cloud for analysis. ROM-3420 and WISE-1520 also supports WISE-Agent API's so customers can easily integrate functions with their own software application or make further additional changes using WISE-Agent.
ROM-3420
NXP i.MX6 Plus Dual 1GHz
DDR3 1 GB/4GB e.MMC Flash memory
Rich I/O RTX 2.0 module design
-40 C wide operating temp. support
Supports WISE-Agent API, Embedded Linux, Yocto Linux and Android
WISE-1520
Compatible with M2.COM v1.0 specification
ARM Cortex-M4 processor
RAM 256 KB memory / 1MB Serial Flash
Wi-Fi b/g/n connectivity
Easy installation and configuration
On-board chip-antenna