Rich I/O for Reading Sensor Data and Control Device to Build Intelligent Factory Automation System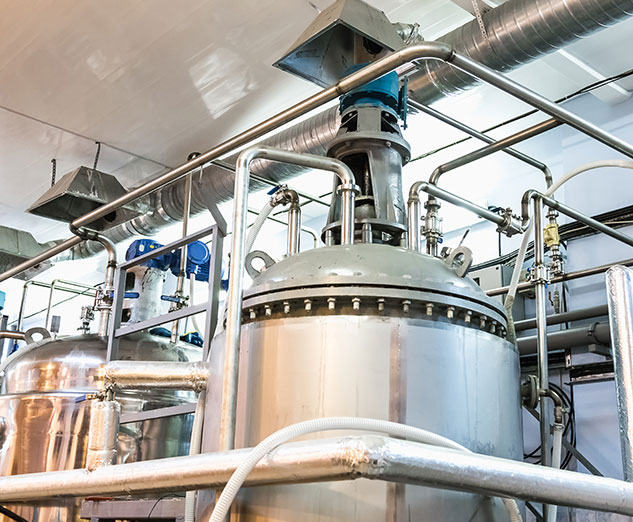 In factories, industrial safety is the most important issue in the workplace. The health and safety of each shop floor worker is an important issue for all companies so there are various common practices that need to be applied in order to avoid danger and accidents. This includes SOPs, posting warning notices, and developing training sessions. All this investment requires a lot of time and effort so it's no surprise that technology is playing a role in implementing industrial safety procedures.
Challenge
In chemical factories, chemical materials and finished liquid and gas products are transmitted via pipes. Those gasses and liquids are not all neutral; most of them are alkaline or acidic and some are caustic so there are very real dangers if there are leaks. Making sure substances are stable in the pipes is very important. In general, factories install pressure meters to monitor pipe conditions, and use speakers or warning lights to notify if there are emergencies or abnormalities. Pipes have valves for releasing or adjusting pressure, but they still need to be controlled by experienced people. One well known chemical factory in Taiwan was looking for an efficient and reliable automated solution.
Solution
Advantech offered RSB-4220, a cost-effective 3.5" single board computer based on advanced ARM technology which is compact in size and completely fanless. It has rich I/O for reading sensor data and controlling devices. Unlike low level microcontroller solutions, RSB-4220 has a rich control interface including RS-232/422/485, CAN bus, and GPIO. There are also 2 x Gigabit Ethernet, mini PCIe for Wi-Fi, and standard Linux OS for factory automation applications.
Compact 3.5" Single Board Computer for Factory Automation
RSB-4220 is a compact 3.5" Single Board Computer (SBC) which supports RS-232 interface for reading and monitoring pressure sensor values. Through its GPIO interface and warning lights, it displays status, controls the pipe valves, and adjusts the pressure accordingly. It sends back sensor data to the server for recording and analysis, and remotely upgrades its software through the internet. RSB-4220 was integrated into the real-time monitoring system which helped the factory reliably manage production as well as health and safety.
Software Design-In service for Application Development
Advantech provides a Software Design-In Service to help customers develop their own application. This includes an Advantech loader, optimized BSP, Embedded OS package, SUSI API, and QT software package to assist customers with integration of firmware and UI development. They also provide a service for peripheral driver integration, porting, and system integration. Advantech provides a reliable H/W platform and a rich S/W package to simplify the development of factory automation applications and help companies comply with industrial safety regulations.
Advantech Solutions
RSB-4220
TI Sitara AM3352 Cortex A8 1GHz
On-board DDR3 800MHz 512MB & 4GB eMMC NAND flash
 Supports 4 GPI/GPO with isolation
 Supports 6 x UARTS with ESD protection
 Supports network capability of 2x Gigabit Ethernet and 1x MiniPCIe socket for WiFi
Supports Linux BSP V3.2.0