Railroad PSCADA System – Maintaining Railroad Power Supply and Security from Minute to Minute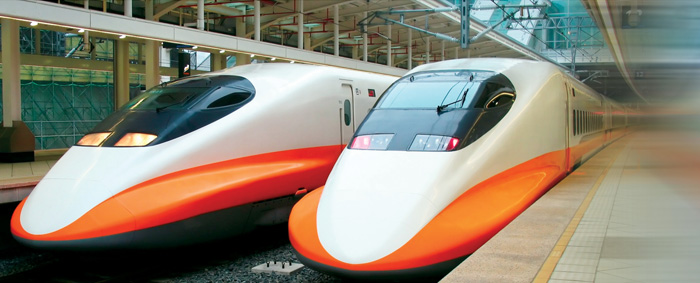 Project
For modern railroad systmes, a reliable supply of electrical power is a matter of life and death. Power substations along railroad systems transform voltage from the city grid into voltage suitable for trains. The equiptment in these power substations requires close monitoring to ensure normal operations and security. One of our Chinese customers was in charge of building a Power Supervisory Control and Data Acquisition (PSCADA) system for a certain railroad system in China. They found Advantech's industrial server-grade computers the right choice for this mission.
Requirements
High computing power
Remote manageability
Power and Ethernet redundancy
Huge data storage capacity withhot swappable drivebays
System
Advantech's Industrial motherboard ASMB-922 and ASMB-784 was adopted for the central management server, which requires high computing power and reliable network connection. It is also suggested forthe storage server which requires large storage capacity and data read/write reliability, while ASMB-781 motherboard is recommended for the front end IPC, that requires non-stop operation and remote manageability.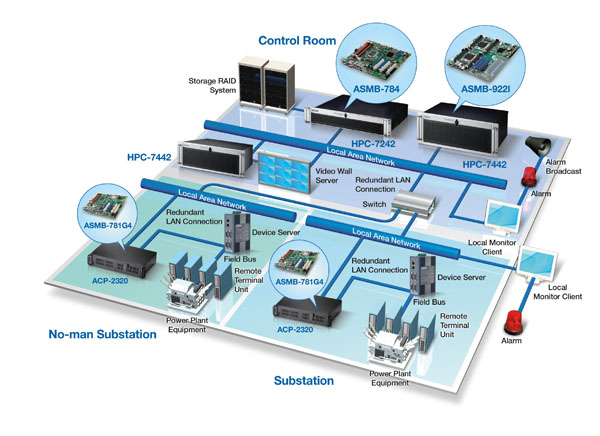 Benefits
These Advantech industrial motherboards and chassis are ideal for PSCADA applications as they are particularly rugged and durable, delivering massive computing performance and data storage capacity with power and networking redundancy, and most importantly, supporting remote control and management. These features ensure the system can operate smoothly 24/7, with maximum security. This is important for monitoring railway power, where there is no room for error.