Building Robust and Reliable Network Infrastructure for the World's Busiest Airport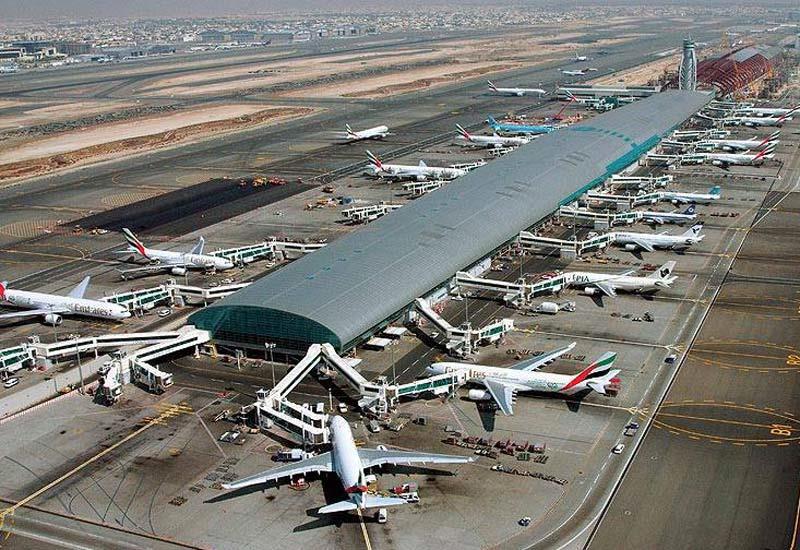 Industry Application: Transport Hub
Industry Sector: Intelligent Transportation System
Location: Dubai International Airport (DIA), UAE
Project Introduction
DIA required structured cabling infrastructure covering the entire airport to accommodate the high number of IP devices that needed to be installed for passenger information systems, digital signage, security surveillance, and Wi-Fi. Thus, a long-distance network was needed
Copper cabling was not a viable option because it would require an equipment room to be installed every 60~90 m. Therefore, fiber cabling infrastructure was adopted, with over 2,000 point-to-point fiber links installed.

Due to spatial limitations, media converters installed at the endpoints had to be compact yet highly reliable. Media converters with PoE were adopted to provide a power source for end devices.

To optimize the utilization of space in the equipment rooms, power trays, which were to accommodate fiber­–copper media converters, had to be compact in design and provide centralized power inputs.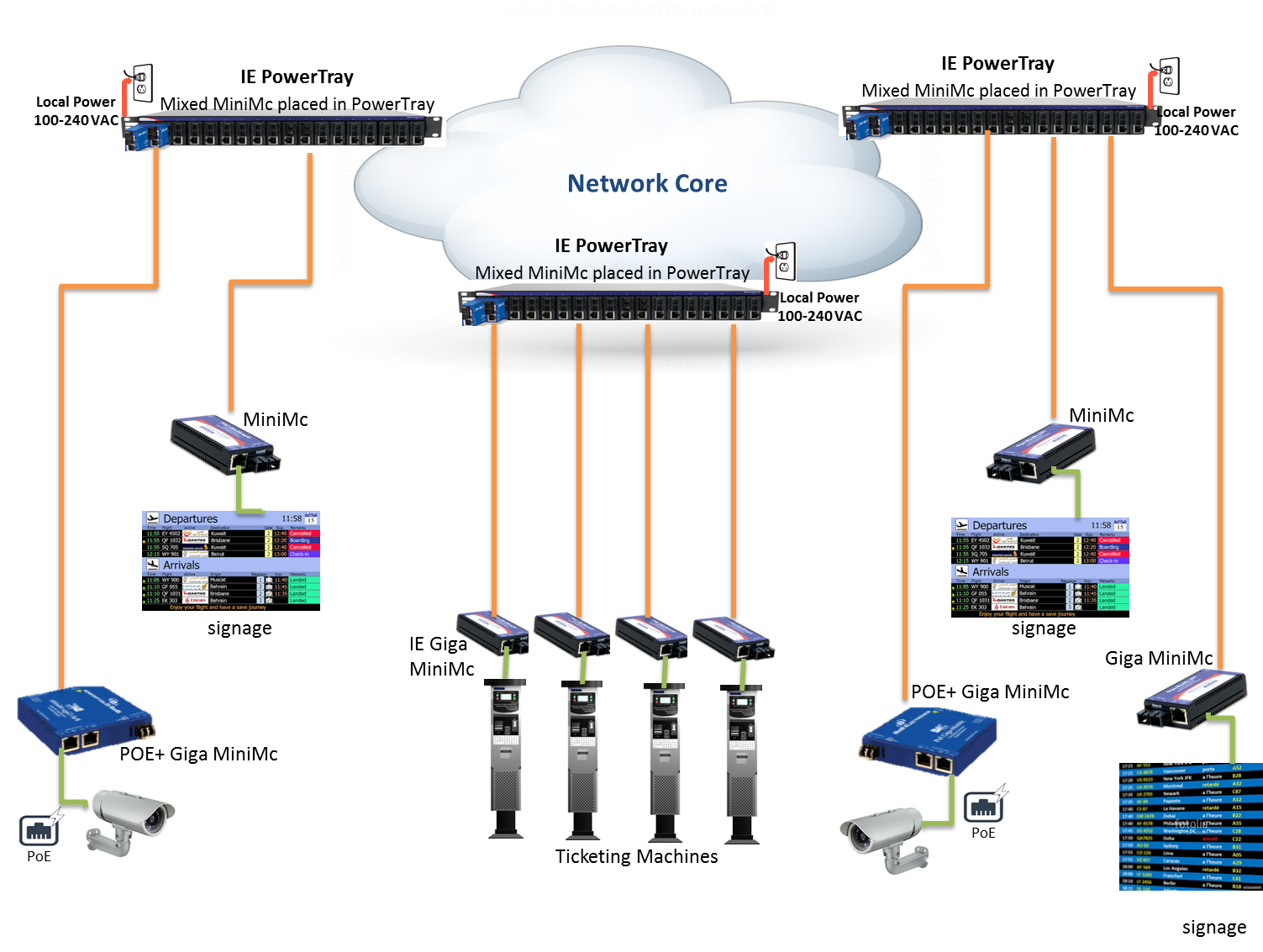 *IE-PowerTrays, next to the patch panels convert the fiber lines back to copper lines in the equipment rooms.
IE-PowerTray/18-AC

units were installed in each equipment room. These were employed to accommodate the media converters with a centralized AC power source.

At the end points, standalone converters were adopted to provide flexibility for connecting any IP device.

PoE+ Giga MiniMc

media converters were the ideal choice for powering PoE cameras.

IE Giga MiniMc

modules were used to connect the ticket machines in the airport parking areas, where an extended operating temperature range was an essential requirement.
The compact size and aesthetically pleasing design of the MiniMc media converters made them ideal for installation at the endpoints.

The embedded LFPT feature enables easy network diagnosis when a fiber cable is broken.

The PoE+ function of the media converters provides sufficient power for end devices in remote parking lots, which require over 20W of power.
In summary, the diversity and advanced features of Advantech's media converter offerings made it possible for DIA to find products that were suitable for their various requirements. Furthermore, the airport was able to rely on Advantech's extensive industrial networking experience and knowledge to successfully build robust and reliable network infrastructure for the world's busiest airport.